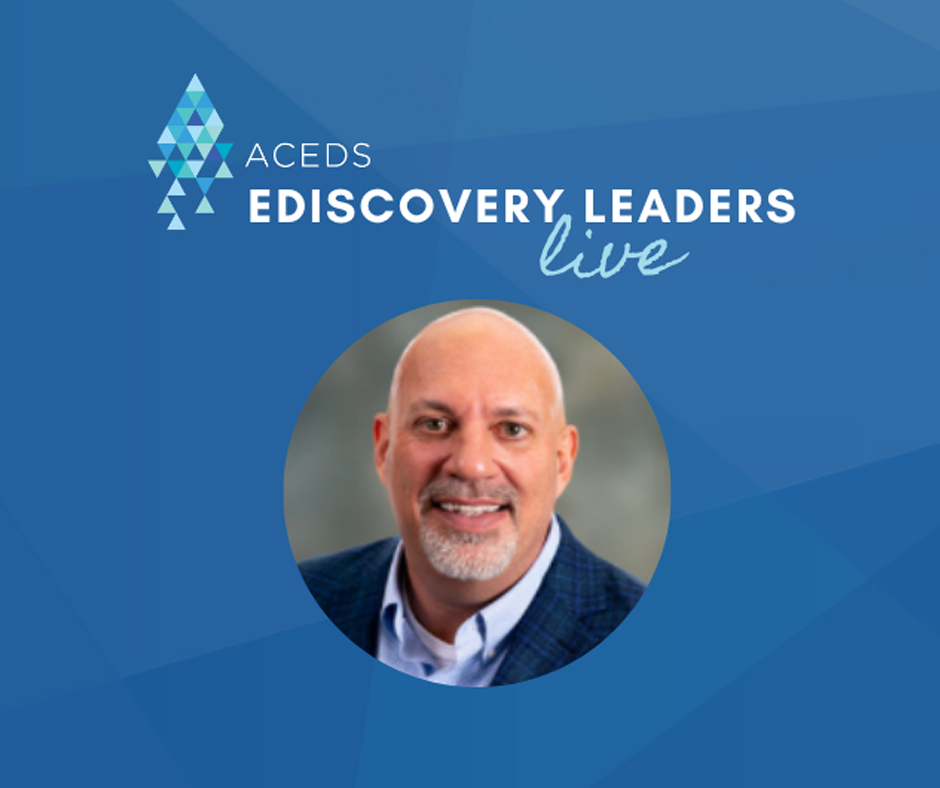 Patrick Kennedy, a partner at Paradigm Electronic Solutions, joins George Socha, Senior Vice President of Brand Awareness at Reveal, for ACEDS #eDiscoveryLeadersLive.

Key Highlights
Key Quotes by Patrick Kennedy
"When you do a custodian interview, nine times out of ten its not what you think… For example, we focus on the construction industry. A lot of times these construction projects are out in rural areas that don't have the best connectivity and so when users can't store documents on a file share back at the mothership a lot of times they find the path of least resistance to store their own data."
"I think its important for a lit support person at a law firm to have general IT knowledge, a little bit of networking, a lit bit of database, experience with different applications that cover the whole OSI model from hosted platforms to ERP systems to text messages."
"For me, the benefit [of helping the other side] is I get the data from the opposing side nice and clean the way I want it so I can go home at the end of the day and not stay up editing load files and that sort of thing."
Connect with Patrick
Original Post: https://resource.revealdata.com/en/ediscovery-leaders/ediscovery-leaders-live-patrick-kennedy
Subscribe to our free newsletter.
In addition to providing imaging and OCR solutions to the litigation support community, we also offer services to assist our corporate clients with digitizing their paper records. Whether it's the sale of assets, retention, or workflow streamlining, we can implement a solution to fit routine imaging needs and very large scanning projects.